Graham Reid | | 3 min read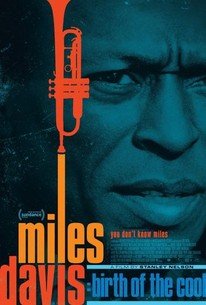 When I interviewed Miles Davis in 1988 in advance of his Auckland concert, I punched in an improbably long line of digits to a New York number and after confirming it was him on the other end – the hoarse grunt was enough – I introduced myself and asked him about his most recent album Siesta.
After a long silence the distinctively raspy voice grumbled,"I dunno what the f*** you talkin' 'bout".
Perfect.
Miles Davis – who died in 91 at age 65 – was abrupt, mercurial, temperamental and a supremely gifted musician who, by his own reckoning, "changed music five or six times".
Davis could be cantankerous and contradictory. He sometimes railed against white musicians playing jazz, yet often had white players in his bands.
He burnished his own legend but his legacy is undeniable.
Albums like the sophisticatedBirth of The Cool (57), the elegant and eternally popular Kind of Blue (59), Sketches of Spain with orchestration by Gil Evans (60), the experimental Bitches Brew (70) and many others defined their era and shifted the co-ordinates of jazz and popular music.
At the St. James in Auckland, Davis -- resplendent in a flashy suit which shone golden under the lights and sporting wrap-around shades – came on like some ebony magus ready to weave musical sorcery with his electrifying funk-rock band.
But at this time in his career, Davis was becoming more accommodating and although he sometimes played with his back to the audience he presented a set which touched on fragile ballads (Cyndi Lauper's Time After Time an understated highpoint), some deep blues, often quite straight-ahead jazz in teasing duets with saxophonist Kenny Garrett and of course the electro-funk he had revealed on the Tutu album two years previous and could here deliver with Adam Holzman on synthesiser.
He was both performer and concert master who, with the merest gesture, changed the nature of the music and invited band members to stretch out. It was an exceptional three hours which confirmed his cool and confidence.
Davis' work could be romantic and quiet, or strident with electric guitarists such as John McLaughlin or Mike Stern.
In Auckland he presented aspects of all that, and some Prince-influenced funk. Some might have wished he had played more extended solos but Davis had long been in a less-is-enough phase.
Although no one could know it, he only had a few years left but he was still out there on the edge exploring.
"If anybody wants to keep creating, they have to be about change," he once said.
Davis' complex life, music and many loves would seem impossible to contain in a two hour documentary – a good hour could be spent on his fashion sense alone – and so it is with Miles Davis: Birth of the Cool currently on Netflix.
Directed by writer and cultural critic Nelson George, with Carl Lumbly reading relevant passages from Davis' tetchy 1989 autobiography, it is a serviceable documentary which adopts a strictly chronological approach.
It takes the preternaturally gifted Davis from his upper-middle class background in Illinois through a meteoric rise in jazz when, straight out of high school, he joined Billy Eckstine's band alongside Charlie Parker and Dizzy Gillespie.
"You've got the laboratory, the future of modern jazz, right there in this band" says writer Ashley Kahn, one of the film's many talking heads.
And there is the problem as the remarkable images and footage roll out: the sheer number of contributions from fellow musicians Jimmy Cobb, Wayne Shorter, Marcus Miller, Ron Carter, Herbie Hancock, drummer Tony Williams (just 17 when he joined one of Davis' class bands) and more.
Carlos Santana appears with alarming frequency.
Promoters, childhood friends, his children, the great Archie Shepp with a brief anecdote which goes unexplored . . .
All these soundbites add breadth and pace, but at the expense of music like the wonderful Davis ballad It Never Entered My Mind or Charlie Parker playing a solo (one of the few piece of live footage which exists of that genius) which are introduced then talked over.
There are telling insights: actress/chanteuse Juliette Greco (Davis' lover in Paris) introducing him to Picasso, Sartre and intellectuals who understood the sophistication of jazz; his encounters with American racism; later wife Betty Mabry turning him on to Jimi Hendrix and the soul-funk of Sly Stone; footage of Davis performing with Prince; his manager Mark Rothbaum recalling the dark days of addiction and so on.
Sad recollections come from the beautiful dancer Frances Taylor, his second wife. They were the black power couple in the early 60s, the "personification of cool" says musicologist Tammy L. Kernodle.
Davis elevated black women, many became his muse and he put them on the covers of his albums. But when Taylor won a coveted part in the stage production of West Side Storyhe jealously told her to quit, stay at home, learn to cook and look after his three children from a previous relationship. He beat her (as he did other women) and in that, another of the many unpleasant contradictions of Miles Davis is revealed.
Birth of the Cooloffers a career overview but at the cost of letting the remarkable music – which reached from urbane to urban, clubland to the concert hall – speak for itself.
Oh, and that interview I did with Davis?
After a few more brief and addled exchanges he said, "Why doncha call me back in a coupla hours?"
So I did, with no expectations.
He said, "I was sleepin' before" and away we went.
He was affable, informative, digressive, sometimes funny and at other times blunt. We talked amiably for more than half an hour.
Perfect.
Elsewhere has a considerable amount about Miles Davis' long and varied career -- including that interview and the concert review -- starting here.