Graham Reid | | 1 min read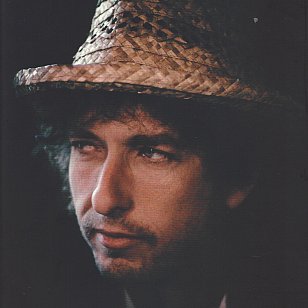 When he was recording the Infidels album with Mark Knopfler and Mick Taylor on guitars, Sly'n'Robbie (drums and bass) and Dire Straits keyboard player, Bob Dylan recorded this embittered rocker which has elements of a flip on Chuck Berry's celebration of American youth.
Here the all-American boy is warped by his culture.
"He's on the baseball team, he's in the marching band
When he was ten years old he had a watermelon stand
He was a clean cut kid
And they made a killer out of him
That's what they did . . .
They said, "Listen boy, you're just a pup"
They sent him to a napalm health-spa to shape up
They gave him dope to smoke, drinks and pills
A jeep to drive, blood to spill
They said "Congratulations, you got what it takes"
They sent him back into the rat race without any brakes
They took a clean cut kid (ooh)
And they made a killer out of him
That's what they did
He bought the American dream but it put him in debt
Only game he could play was Russian roulette
He drank Coca-Cola, he was eating Wonder Bread
He ate Burger Kings, he was well fed . . ."
Curiously enough this terrific song – with piano by Dylan – was sidelined and didn't make it onto the album.
More than a year later he revisited it with guitarists Ron Wood and Ryan Hedgecock, bassist Jon Paris and drummer Anton Fig during the sessions for his next album Empire Burlesque.
This version – an alternate take – didn't make the cut for that album either which had yet another version, with Benmont Tench from Petty's Heartbreakers on piano.
Clean Cut Kid, 1984 alternate take
Here's the version that was rleased on Empire Burlesque
Clean Cut Kid, from Empire Burlesque
It was clearly a song he didn't want to let go of.
And it still sounds relevant today.
.
For more one-off or unusual songs with an interesting backstory see From the Vaults.