Graham Reid | | <1 min read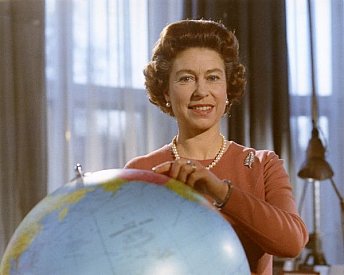 "Stand up for your country and start singin'," says Jimi when he played this to open his set at the Isle of Wight Festival in 1970 where half a million people turned up, just eight months after the Rolling Stones' disastrous free concert at Altamont.
It might have been the Seventies but for many this was the last great festival of the Sixties, and just 18 days later Hendrix was dead in London.
His international career had been astonishingly short -- just three years -- but his influence was immeasurable.
Any excuse to have Jimi Hendrix appear at Elsewhere, even if just for this in the Queen's Platinum Jubilee celebrations.
The photo is of what she looked like in the year when Jimi played her song.
.
For more oddities, one-offs or songs with an interesting backstory check the massive back-catalogue at From the Vaults.