Graham Reid | | <1 min read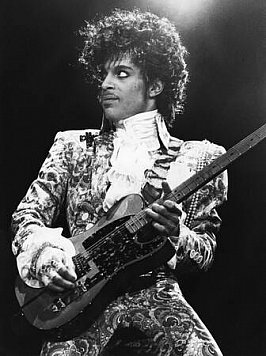 This previously unreleased track came to light on the massive Super Deluxe edition of Sign O' The Times and is interesting for a number of reasons, not the least being what he shouts out: "Ice cream".
According to Lisa Coleman -- of Wendy and Lisa, and one of the expanded Revolution band here -- when Prince was "in a good mood or we were having a good show, he would sometimes just run to the microphone and scream 'ice cream' and that was a cue for us to go into this particular jam thing".
This was recorded in a rehearsal warehouse as they prepared for a gigs at Madison Square Garden and thereafter a tour through Europe and Japan (which would be the last time the Revolution would play with him).
It's a slice of sharp soul-funk (the title a nod to a line in the Chambers Brothers' Time Has Come Today) and shows just how disciplined this band were, even when they were just jamming for fun in rehearsal.
.
For more oddities, one-offs or songs with an interesting backstory see From the Vaults.