Graham Reid | | <1 min read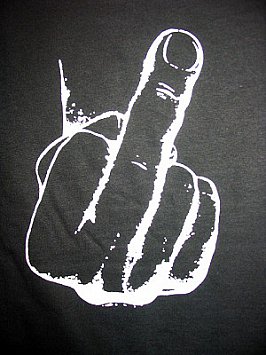 Blues and jazz artists often used coded language to get their lyrics past record companies and radio programmers, so you would get a song like When I'm In My Tea (by Jo-Jo Adams, 1946) about marijuana or Dope Head Blues by Victoria Spivey about cocaine.
Coded sex was everywhere . . . although there is no mistaking the meaning of songs like Poon Tang (by the Treniers), Big Long Slidin' Thing (Dinah Washington) or Somebody Else was Suckin' My Dick Last Night (the Fred Wolff Combo).
Chicago's Nelson Wilborn also didn't feel the need to get oblique on this track from 1947 under the appropriate nom de disque Dirty Red. Described as "an amiable alcoholic" who was born in Mississippi but mostly sang in Chicago clubs, Wilborn went on to work briefly with Muddy Waters in the Sixties but just seemed to disappear after that. There seems to be no known photographs of the man.
No matter, among his legacy recordings is this little gem where he effectively mumbles the Oedipal expletive but his intention is increasingly clear. It comes from a collection of blues on the Aladdin label, The Aladdin Records Story.
One for those who thought gangsta rappers invented the word.
For more one-offs, oddities or songs with an interesting backstory see From the Vaults.