Graham Reid | | 1 min read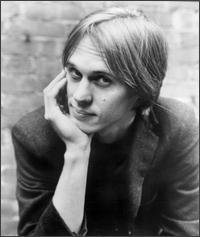 After the exceptional Television fell apart in '78 following their classic debut Marquee Moon and the lesser Adventure, guitarist/singer and writer Tom Verlaine dropped from sight for a year.
During that time he quietly went about recording his self-titled debut album in two and three day sessions.
With a core of Television bassist Fred Smith and Patti Smith's drummer Jay Dee Daugherty (plus a few others including the singer Deerfrance from John Cale's band at the time), Verlaine delivered an album that was almost flawless in production (it was mixed by Bob Clearmountain) and only let down by lacking the raw tension and dynamic with Television guitarist Richard Lloyd which had made their debut album so extraordinary.
He opted for a more melodic guitar style which many noted pulled back rather than extended itself in the manner of his best work.
But such comparisons were uncalled for because Verlaine was clearly moving on from the taut energy of Marquee Moon and in tracks like the eerie Souvenir From a Dream and the claustrophobic Kingdom Come ("I'll be breaking these rocks until the Kingdom comes . . . up in the towers they're watching me, hoping I'm gonna die").
He was reaching towards another sound entirely.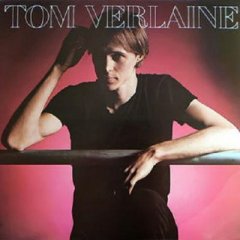 That the piano (Bruce Brody who was on the Patti Smith Because the Night session) rather than guitar was prominent in some places spoke volumes, and here too the edgy pop element evident (Red Leaves, Breakin' in my Heart which was a cousin to the track Marquee Moon) was also interesting.
There were a couple of lost opportunities, notably the throwaway Yonki Time which sounded like Pere Ubu on happy pills and not much more.
But alongside Kingdom Come (which Bowie later sensibly covered), Souvenir from a Dream -- which Tom described as "might easily be the second part of Venus de Milo" off Marquee Moon -- counts among the best songs in Tom Verlaine's now lengthy solo career.
It is a hypnotic piece of spectral, poetic lyrics coupled with compelling music.
Listen now.
For more one-off or unusual songs with an interesting backstory see From the Vaults.