Graham Reid | | 1 min read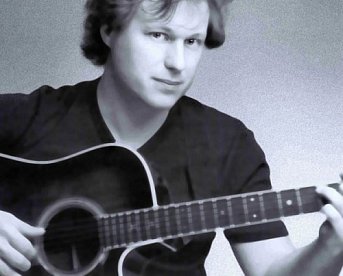 Not everything in life is serious and Henry Phillips takes a skewed view of the world. The title track of his album On the Shoulders of Freaks notes that all those great Greek philosophers "had a thing for little boys", that Katherine the Great enjoyed large animals, Hemingway put a bullet through his head, Salvador Dali's paintings were heaven sent even though he ate his own excrement, Truman Capote was intoxicated 20 hours a day . . . yes, we're standing on the shoulders of freaks.
I only ever saw Phillips perform once -- he opened for a howling funny show called Butt Pirates of The Caribbean in LA many, many years ago -- but I have never forgotten him. He looked so innocent as a singer-songwriter and could just have easily sung mopey stuff like so many of those in that city which gave us James, then many other, Taylors.
But he sang acerbic songs with a political or social twist, and he had wickedly funny punchlines or intros which sometimes sailed very close to being offensive (jokes about child brides aren't popular in politically correct LA).
Try this as an intro: "This is a song I wrote for a girl, it's kind of funny story because when I first met her she didn't speak a word of English and I didn't speak . . . you know, whatever language she spoke. But the sex was tremendous. Anyway this is a song I wrote for her on her 13th birthday . . ."
He tells a funny story about the guitar he is using: he borrowed it from a friend who was reluctant to lend it because it was so special, but finally he did and at a gig Phillips scratched it. He didn't know how to tell his friend, "but problems have a funny way of working themselves out. I got a call from his mom a couple of weeks later saying he had been killed in a car accident and . . . I'm like, 'Thank god!'"
Or this: "I wrote this when I was driving. I don't know if you've ever had this happen, you hit a bump in the road . . . so I did and I look behind and there's like rabbit fur everywhere -- and the woman who had been wearing it was hobbling across the street . . ."
This was a particular favourite of mine -- and says so much about contemporary American girls you see so often on reality television shows.
For more one-offs, oddities or songs with an interesting backstory see From the Vaults.