Graham Reid | | <1 min read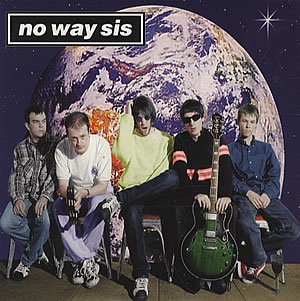 For the Oasis tribute band No Way Sis their work was done for them: Oasis were notorious for borrowing/plagiarising/thieving melodies which songwriter Noel Gallagher cheeerfully admitted -- and their song Shakermaker owed more than a nod to the Greenaway-Cook song I'd Like to Teach the World to Sing (a hit for the New Seekers and also used as the ad I'd Like to Buy the World a Coke).
The short, busy and hugely successful career of No Way Sis ('94-98) reached a highpoint with this, their cover of the original source of Shakermaker in the Oasis style which went into the British top 40.
Top that Mike Flowers!