Graham Reid | | <1 min read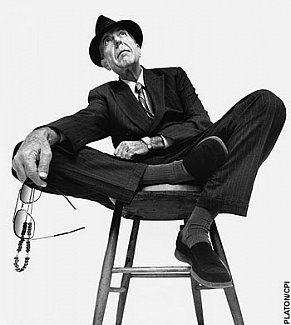 The equation seems simple: Leonard Cohen the self-described "ladies man" + women + bed =
But of course nothing is ever quite that straightforward with a Jewish Zen Buddhist poet-cum-singer and unlikely sex symbol even his mid 70s.
Here with amusing self-effacement he confronts aging, his reputation, plays with images of "naked" women bending over the bed . . .
This lovely song is from Cohen's album Dear Heather.
For more oddities, one-offs or songs with an interesting backstory use the RSS feed for daily updates, and check the massive back-catalogue at From the Vaults.