Graham Reid | | <1 min read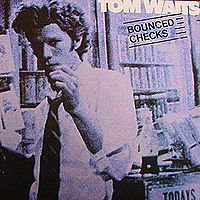 Here's a beautiful old rare one -- with surface noise included -- taken from that period when Waits was writing barfly short stories in song.
This outtake from the Heartattack and Vine album of 1980 only ever appeared on an Asylum compilation Bounced Checks ('81) and that record hasn't been released on CD.
So here is Waits from three decades ago, sitting at the piano and telling a story with an understated punchline.
There is plenty more from and about Tom Waits at Elsewhere, starting here.
For more one-off or songs with a back-story see From the Vaults.