Graham Reid | | <1 min read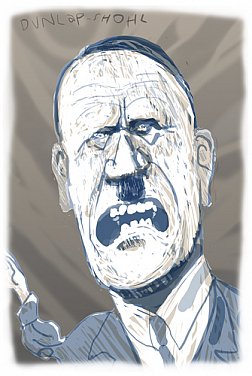 The Rev Gates (b 1884) was preacher-cum-gospel singer whose style was often call-and-response in the manner of Baptist churches. He worked out of Atlanta and aside from sermonising he was a prolific recording artist, some estimates say he recorded around 200 songs and sermons from around 1926 when he scored big with Death's Black Train is Coming (see clip below).
He was pretty big on hell and damnation and punishment for sinners, so by the time Hitler rolled around the good reverend had him in his sightlines.
This piece from '41 finds him calling down the spirit and consigning Hitler to hell -- and in its rhythmic repetition sounds like a close cousin to Steve Reich's loop It's Gonna Rain here.
Gates died in either 1942, '45 or '46 depending on what source you read -- but whenever it was, there was a huge funeral for him in Atlanta, the city in which he had preached for three decades.
For more one-offs or songs with an interesting backstory see From the Vaults.