Graham Reid | | <1 min read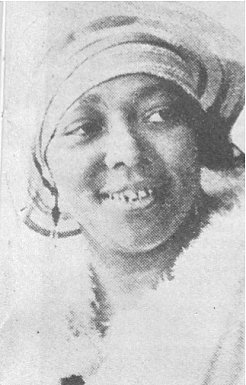 In these days of earnestly crotch-thrusting young women on video clips you long for something which has that long forgotten ingredient: wit.
Old time blues is ripe with innuendo, downhome analogies and suggestive lyrics. When Lonnie Johnson sings of being the The Best Jockey in Town he doesn't mean he brings home the winners.
Lil Johnson in the Thirties delivered a line of sexually suggestive songs with titles like Sam the Hot Dog Man, My Stove's in Good Condition and Got 'em From the Peanut Man (Hot Nuts).
One of the standards, which historian Paul Oliver says existed before the blues as we know it, was Shave 'Em Dirty which was recorded by Ma Rainey in 1924 (see clip below).
Lucille Bogan also recorded a version -- and then on the same day in '35 did this highly explicit version/revision which rather puts Madonna and Lady Gaga in the shade.
It went unreleased.
For obvious reasons.
For more oddities, one-offs or songs with a backstory see From the Vaults.