Graham Reid | | <1 min read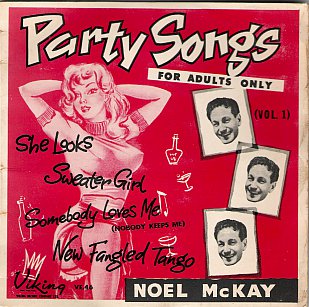 Noel McKay had a drag act in New Zealand in the early Sixties (and lesserly so into the Seventies) but always walked both sides of the line.
He released albums in covers with him in drag but also had a series of EPs on the Viking label entitled Party Songs; For Adults Only which were directed at the straight audience.
These included mildly risque songs such as Loretta the Sweater Girl (sort of Carry On humour and innuendo set to music) -- but even on these EPs he would slip in a little drag/gay humour.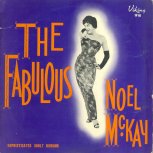 McKay was born in Oamaru, moved to Auckland where he worked at Hugh Wright's clothing store (he was always an elegant dresser, both as a man and a woman) and became a very popular cabaret entertainer at the Peter Pan and Montmartre.
On this song -- taken from Party Songs Vol 1 -- he is accompanied by bassist Bob Ofsoski, guitarist Roy Gunter and drummer Don Branch, all better known as jazz musicians of their era.
For more oddities, one-offs or songs with a backstory see From the Vaults.