Graham Reid | | <1 min read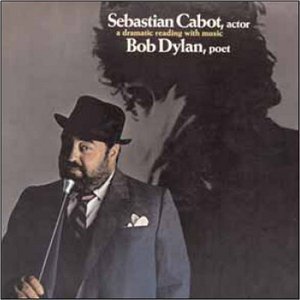 Portly English actor Sebastian Cabot was best known for his role as Mr Giles French, the "gentleman's gentleman" (butler etc), in the long-running late Sixties US sitcom Family Affair alongside Brian Keith (as his master).
With his commanding English accent he was also in demand for voice-over work and -- like David Niven before him -- became the go-to guy when Hollywood needed someone quintessentially "English".
Cabot had also made his name on stage and so had the voice to project and interpret -- but whether he had it for an album of Dylan songs was another matter. In 1967 he released the album Sebastian Cabot, Actor: Bob Dylan, Poet which was his interpretations of Dylan songs.
Some weren't too bad -- the dismissive tone he brought to It Ain't Me Babe for example -- but we leave it over to you whether this treatment of Like A Rolling Stone has any merit.
Alongside those many oddball covers of Beatles songs, this holds a worthy place.
Cabot died in 1977 in Victoria, Canada where he lived. He was 59.
For more oddities, one-offs or songs with an interesting backstory use the RSS feed for daily updates, and check the massive back-catalogue at From the Vaults.