Graham Reid | | 1 min read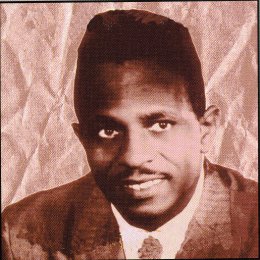 Soulful singer Joe Medwick coulda been a contender but somewhere along the way he lost many of the songs he wrote for the likes of Bobby Bland, and his own singles and albums didn't really get much attention.
He also had a thing for the drink, and preferred to play bars and nightclubs around Houston than chance his arm on the wider circuit.
He actually had what we might call a nightclub act and this monologue from '63 -- a letter to a friend in Vietnam which says his wife is having a great time in his absence -- was intended to be funny . . . but it just comes out mean spirited and makes you feel uneasy.
The likelihood of finding this songs is remote -- Medwick's only readily available album is a collection of his Southern soul songs on the Crazy Cajun label -- but it has been given a second life on a remarkable box set; Next Stop is Vietnam; The War on Record 1961-2008.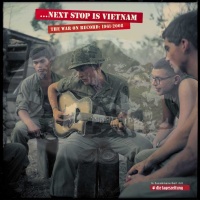 This massive, 13 CD set of songs, radio spots and recordings made in-country by soldiers brings together all the most well known songs about the war in Vietnam alongside many dozens of schmaltzy, obscure, seldom-heard and strange records which had the war/soldiers/patriotism/dissent as their theme.
With a an accompanying book (not a booklet) of photos, potted history and notes on the songs and artists this is one magnificent album-sized monster of a history lesson pulled together by Bear Family Records out of Germany (here).
And it includes songs like Medwick's.
With friends like Joe back home, who needed the Vietcong?