Graham Reid | | 1 min read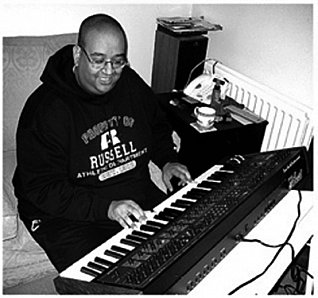 Long before there were overnight internet stars, there were -- and still are -- those who simply sat at home and made their songs on rudimentary equipment -- and then tried to sell them into the world. That is difficult, especially if you were Jyoti Mishra who is White Town.
"I'm not exactly the easiest package to sell: some fat Asian bloke who does his own recordings? It's not going to challenge Kylie, is it?" he told Chris Welch and Duncan Soar for their book One Hit Wonders.
But in fact he did. This song, on which he played everything and sang, went to number one in Britain.
After he'd recorded it in '96 -- the sample is from a 1932 song by Al Bowly -- he could only afford to send off five copies, three of them to radio DJs. One of them played it on his Radio 1 show, the requests poured in, Woolworths wanted 10,000 copies ("But my American label only wanted to do 500") then he got signed to EMI and the single was finally released early in '97.
One newspaper headline read "bloke in bedroom makes record" -- but that was the fact.
Number one in Britain and eight other countrries, and "I couldn't leave my house because people would start whistling my song at me which became a bit wearing. If I had a chance to have a hit single again I'd probably say 'no' . . . unless they offered me 20 million quid".
But there was an up-side, as so many have discovered.
"People were very strange towards me when I had a hit. Musicians who consistently said my music was rubbish suddenly changed their tune. And I became a lot more attractive to women. Amazing!"
For more one-offs, oddities or songs with an interesting backstory see From the Vaults.