Graham Reid | | <1 min read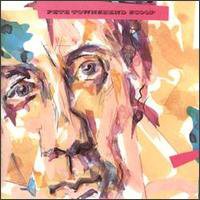 In '83 Pete Townshend of the Who released the first of three double albums of demos, outtakes, working drawing for songs and unspecified instrumental tracks.
Under the generic title Scoop -- not definitive, just scoops he said -- these were fascinating documents for anyone interested in the creative process. You could hear how some of his songs underwent major overhauls between conception and recording by the Who, or in other instances remained much the same.
You could almost start piecing together his Lifehouse project from the material also.
Townshend offered brief notes on each of the songs/fragments (of Magic Bus he says "a nothing song that was destined to become the most requested live song for the Who along with Boris the Spider . . . it's the silly songs they like. Daft punters")
In many instances you'd have to say his home recordings were more affecting in their understatement than the more bombastic or over-emoting Who versions. Such as this which, in a more full version, was on Who's Next.
Townshend says the Who "really made it blossom from the sad song it appears to be here into the proud self-expose it became".
Still, there is something special about this version.
For more one-offs, oddities or songs with an interesting backstory see From the Vaults.