Graham Reid | | 1 min read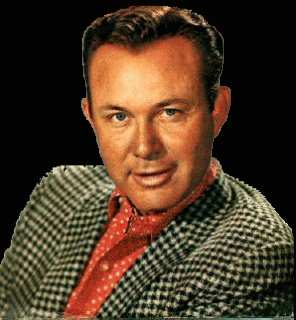 One of the saddest songs ever penned, He'll Have to Go became a signature ballad for the man they called Gentleman Jim Reeves.
Reeves (1923-64) had the vocal ease of Bing Crosby but with less of the Crosby's lower register scuff: if Bing was brown, Jim was tan. And there was something about his slow aching honesty that made him the perfect voice for songs about a man in love whose wife/girlfriend has left/is unfaithful or just plain undeserving of his attentions.
His wonderful I'd Rather Not Know said it all: if you have tarnished our love by being unfaithful then I'd rather not know. And he had plenty of songs like that: Blue Boy, I'm Beginning to Forget You, Each Time You Leave, Subsconscious Mind, Walking the Floor Over You, Tennessee Waltz . . .
But He'll Have to Go -- here in a later and orchestrated version, the original written by Joe and Audrey Allison and produced by Chet Atkins -- was a short story delivered with haiku-like economy. It went to number one on the country charts and two on the pop charts in the States in '60 and has been covered by dozens of artists including Ry Cooder, Elvis and even the UK band Prefab Sprout.
Reeves was a country singer so understood the value of sentimentality and his short career -- dead in a plane crash at 40 -- robbed the world of someone more than just an MOR ballad singer.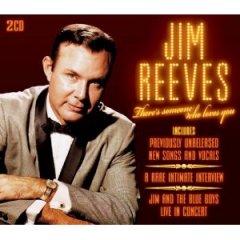 A double disc collection There's Someone Who Loves You pulls together unreleased songs, some demos, vocal tracks with new backings -- and a disc of him live with the Blue Boys in August '61 at a rained out concert in Pennsylvania.
Because of the circumstances -- people tramped through the mud to get to the show, as did the band -- Reeves pulled out an entertaining mix of his hits, impersonations (Johnny Cash), ribbing of his band (he suggests it's a surprise one of the musicians is sober) and impromptu versions of songs he liked.
You can hear kids talking in the audience.
The concert shows another side of Reeves, the broken-hearted balladeer.
But even so it's hard to go past those songs where he, the faithful and loyal man, knows he is being betrayed and he realises the generous, selfless love he has to give has been misplaced.
"Put your sweet lips a little closer to the phone, and let's pretend we're all alone. I'll tell the man to turn the jukebox way down low . . . and you can tell your friend there with you, he'll have to go."
Have a hankie.
For more one-offs, oddities or songs with an interesting backstory see From the Vaults.