Graham Reid | | <1 min read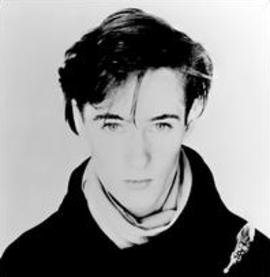 By the time of their third album Love in 1987, Aztec Camera out of Scotland had effectively become just singer-songwriter Roddy Frame and whoever he chose to work with.
Love was their/his most successful UK album and the single Somewhere in My Heart lifted from it went to number 3 on the British charts.
The 12" remix of that single was more interesting when you flipped it over: the live and acoustic Down the Dip recorded in Glasgow's Barrowlands Ballroom ended with him segueing into Dylan's It's Alright Ma I'm Only Bleeding -- and then came this version of Van Halen's stadium-rocking radio hit Jump which in their hands (see below) was a party anthem.
Frame takes it another direction entirely as you can hear.
Much darker. And if you were standing on the edge of the roof trying to make up your mind you probably wouldn't want Roddy to turn up and start singing this version for you.
For more oddities, one-offs or songs with an interesting backstory check the massive back-catalogue at From the Vaults.