Graham Reid | | <1 min read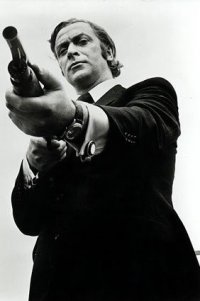 Gangsta rappers may bang on about putting "a cap in yo ass" (trans: a bullet in your bottom) but much of that is posturing.
The London 'ard men on the album Product of the Environment (1999, produced by Tricky's offsider Gareth Bowen) were the real thing: safe-breakers, hitmen, mad (Frankie Fraser certified mad three times), mates with the Krays . . .
The album has 11 gangsters from the Fifties and Sixties reminiscing, and they have stories about nicking things from barrows around Brixton, moving their way up to safe breaking ("I love nitro, nitro's easy"), armed robberies, doin' the business (bluntly, a cap in someone's head), time in prison ("I got a 15 stretch") . . .
This is Tony Lambrianou, one of the Krays' men, talking matter-of-a-factly about dumping the body of Jack "The Hat" McVitie.
I have no doubt this man wouldn't think twice about putting a cap in anyone's ass. Did.
For more one-offs, oddities or songs with an interesting backstory see From the Vaults.