Graham Reid | | 1 min read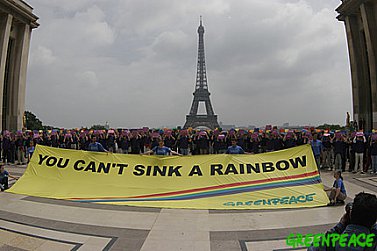 Unless he was blessed with some weird insight, it's a fair guess that American sound-poet and composer Amirkhanian could not know how this text-sound piece would be heard in the wake of what happened in Auckland's harbour in 1985.
One night in July as the Greenpeace vessel Rainbow Warrior was moored at a central wharf in downtown it was bombed -- one crew member killed -- and sunk by two explosives placed below the waterline.
It was an act of sabotage designed to stop Greenpeace protesting the on-going French testing of nuclear weapons in the Pacific, about as far away from Paris as they could get.
Subsequently French agents were caught and stood trial -- and this bombing was conclusively proven to be an act of international terrorism perpetrated by the highest levels of the French security services and government on New Zealand soil.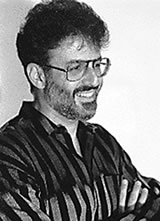 But back in '72 when Amirkhanian was making his sound poems using just a few words of text he could never have guessd how his four chosen words might resonate much later.
This is taken from the album 10+2: 12 American Text Sound Pieces (Arch Records, 1974) which is a collection of music composed from speaking, not singing.
For more one-offs, oddities or songs with an interesting backstory see From the Vaults.