Graham Reid | | <1 min read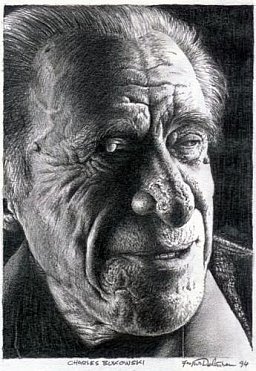 The notorious barfly-poet Charles Bukowski (1920-1994) lived longer than most of those who have been careful and healthy and, like Keith Richards, used his body as a laboratory (for booze in Bukowski's case).
But he was no drop-down drunk (well, he was but . . .) and wrote often funny but moving prose poems and short stories.
He inspired generations of followers (some of whom of course just got the drinkin' bit) but no one could equal his raw words and persona.
This reading - just one of hundreds on record -- is lifted from a flexi-disc which came with Beat Scene magazine out of the UK (hence the wonderful surface noise). But in it you can hear how the humour leads to pathos, and what at first seems like just a funny story becomes sympathetic social observation.
For more one-offs, oddities or songs with an interesting backstory see From the Vaults.