Graham Reid | | <1 min read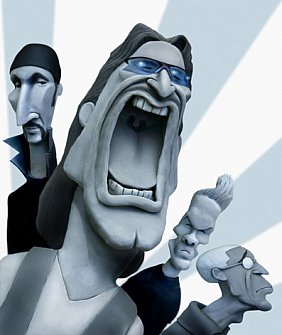 U2 may have reverted to musical type with stadium anthems and those long chiming chords which roll towards singalong or bellicose choruses, but around the time of Achtung Baby and Zooropa they were a genuinely innovative band.
And much of the music of that period lent itself to remixing and mashing. Their fan magazine Propaganda issued a nine song remix collection in '95 entitled Melon (Lemon remixed, get it) and this track is lifted from that.
This is Paul Oakenfold and Steve Osborne's remix of Mysterious Ways and it was alongside other tracks by remixers such as David Morales, Massive Attack, the Soul Assassins, Rollo and Rob D, Underdog and others.
Make what you will.
For more one-off or unusual songs with an interesting backstory see From the Vaults.