Graham Reid | | 1 min read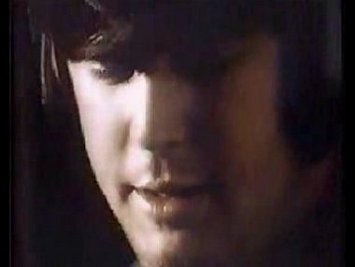 In the very interesting DVD doco Brian Wilson; Songwriter 1962 - 1969, Bruce Johnston -- who replaced Brian in the touring line-up of the Beach Boys in the mid Sixties -- identifies this song as anticipating the classic BB album Pet Sounds.
It appeared on the album The Beach Boys Today!, a record which largely went past many people who by this time had wearied of the BB's endless summer and naive lyrics. In '64 they had released four albums (one of them a Christmas album) and Beach Boys Today! appeared in early '65.
On the back of the single Help Me Rhonda and their cover of Do You Wanna Dance, the album still managed to crack the top five in the US -- but '65 was a very different year: the Beatles released Rubber Soul and the game was on.
But Brian Wilson was now free to be the studio magician and conduct the Wrecking Crew, experiment with tape delays and layering of parts . . . and consequently the music became exceptionally sophisticated. The second side of Beach Boys Today! illustrated the transition he was going through, from pop songwriter to studio craftsman, from arduous life on the road to enthusiastic pothead.
You can't take anything away from this arrangement: it has jazz chords, odd rhythmic elements, orchestral dissonance . . . and lyrics about fear, anguish and uncertainty.
"It's like the orchestra is falling apart," says Wilson biographer Peter Ames Carlin. "It's about the guy's wife and that's the most intimate relationship you can have. It radiates the complexities in Brian's inner life and how that comes through in his music and how he expresses that in music."
Yet ironically it was sung by his brother Dennis.
However it was a turning point, away from the chirpy pop lyrics (although songs like Help Me Rhonda had slightly uncomfortable subtexts) into mature and thoughtful lyrics.
"It's a disturbing but interesting song," says Johnston. "It's kind of all messed up. It's great sonically and before you organise all the pieces of it you can hear Pet Sounds coming in there."
And perhaps some toker paranoia?
For more one-off or unusual songs with an interesting backstory see From the Vaults.