Graham Reid | | <1 min read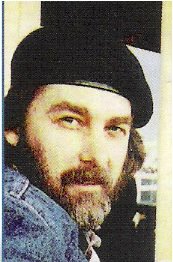 The reissue of some early Seventies recordings by New Zealand folk-blues singer-songwriter Thompson allowed us to hear again one of the great lost musicians of that era.
Thompson's broad spectrum folk style in that period incorporated Indian music influences and black rural blues -- but later on he also delivered a fairly droll line in Kiwiana . . . as with this song, written in that lineage which started with Peter Cape's slightly drawling and nasal delivery about jokers and shielas and carried on through Barry Crump's books and satirist John Clarke (aka Fred Dagg).
This homage of sorts to Hamilton became a favourite on the live circuit -- although I was never there when he played it in Hamilton.
No matter, there might be those who would say that with just a word change here and there it would still be very true . . . but I couldn't possibly comment on that.
Chris Thompson's previously unreleased album from the mid Seventies (plus other tracks, including Hamilton) recently appeared on a self-titled double disc. And he also answered the Famous Elsewhere Questionnaire here.
For more one-off or unusual songs with an interesting backstory see From the Vaults.