Graham Reid | | 1 min read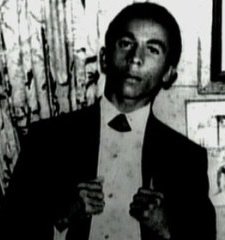 Bob Marley only had about seven high-profile years between No Woman No Cry and Redemption Song, about the same length of time the Beatles had between Please Please Me and the break-up.
But of course, like the Beatles, there was Bob before and after that. After that was, notably, the posthumus album Confrontation in '83 which contained Buffalo Soldier, one of his greatest songs.
And before No Woman No Cry was . . .
Well, about a decade of studio time going right back to the early Sixties and his first local hit (with the Wailers), the ska-driven Simmer Down of '64 which was a plea for rude boys to step back from the street-fighting which was menacing the ghetto of Trenchtown.
In the mid Sixties, Marley and the Wailers were trying out and adapting all kinds of songs -- the Beatles' And I Love Her, Dylan's Like a Rolling Stone, even White Christmas.
Producer Coxsone Dodd would also ply the Wailers -- Marley, Peter Tosh and Bunny Livingston -- with soul and doo-wop songs from the States and so they were able to listen to close harmony groups like the Moonglows, the Impressions and others.
This recording from '65 found the Wailers in the studio with Jackie Mittoo on spare piano, and singers Cherry Green and Beverley Kelso (the Spiritual Sisters) on a version of a gospel song which Marley liked a lot -- and you can hear how, even in these early days, he found that spirit voice within which would become so commanding a decade later.
Even then, a man of profound faith.
For more one-offs, oddities and songs with an interesting backstory, use the RSS feed to get your daily update From the Vaults.