Graham Reid | | 2 min read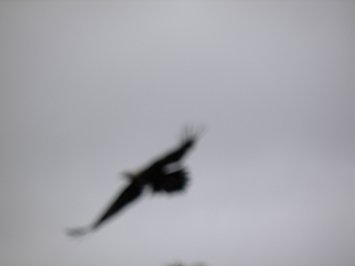 If you are reading this on June 25, 2011, then I'm probably listening to this by a pool in a tropical place where geckos crawl up a white wall and the ceiling fan turns slow. I will have a drink in my hand and my beautiful wife will be by my side.
I hope so.
And yes, I do expect I will be listening to this.
For me, And Your Bird Can Sing is the most perfect piece of trippy, allusive power pop/rock economy. It is my favourite Beatles' song. (Well, one of about 123, don't ask.)
On this day 60 years ago -- 25/6/51 -- I was born in Edinburgh. At 8am on a Monday, just in time to go to work. (My mother always said I was born to be a worker, it proved to be true.)
The Scottish gypsy tea-leaf reader my mum told me about was wrong on both counts however: She said I would marry late and die young.
I married young and I am very happily still here.
As regular readers will know, From the Vaults is my indulgence . . . but I always like to introduce oddities.
This time however, it's "all about me".
Every time I hear And Your Bird Can Sing I am transported.
I was 15 when I first heard it, and still feel it/that even now. I would like it played it at my impending funeral. (Headstone, if there was one -- there won't be -- would read: "Having achieved the inevitable, he went Elsewhere.")
But this exceptional, if often overlooked Beatles' song is oblique, has a terrific and memorable George Harrison guitar part, Lennon is in wonderfully monotone mode (he dismissed it as a minor piece, he was wrong about a lot of things, that being one) and there are great counter harmonies from McCartney. Ringo is on the money.
And so on.
When I first heard I thought it was five minutes long. Even now I hear at 20 minutes of endlessly transporting guitar extrapolation.
It actually clocks in at just over two minutes. But it contains so much information.
I love it.
Always have.
Always will.
God willing, I am right now celebrating my silent aging in a place away from my usual world . . . and with my beguiling wife. And I am hearing this.
And also this one.
She Don't Care About Time 1965
It is another which I love.
I request your indulgence, but I hear my darling Megan in every line. "My love don't care about time": what a beautiful feeling . . . and that is so true.
It's also more guitar pop.
I'm not ashamed by that.
I wish you all the good fortune and happiness which I have enjoyed in this short life: rare love; exceptional children; and the warmth of comfort, passion and care in the longest of dark nights.

Right now I am Elsewhere.
These songs and my lucky, lucky life have taken me there . . . even when I'm not there. Wherever that beautiful, endless "there" is.
It is always Elsewhere, and it is always right here ........................................