Graham Reid | | 1 min read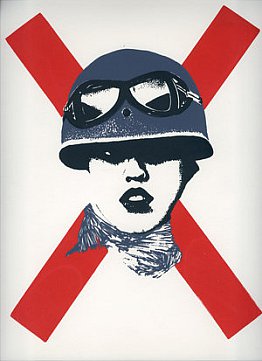 The recent death of Poly Styrene threw attention back onto her short career in the often interesting band X-Ray Specs where she was more adept at social comment than many of her phlegmatic punk peers.
That was a trait she explored on her final if somewhat indifferent album also, Generation Indigo.
One of X-Ray Specs' most memorable songs was the monotone Germ Free Adolescents and it is that very limited melodic range and repetition which made it such an interesting song to be covered by the London Punkharmonic Orchestra on their album Classical Punk!
Among the other orchestrated versions on the album were equally entrancing treatments of the Stranglers' No More Heroes and the Buzzcocks' Ever Fallen in Love with Someone.
The arranger behind the "orchestra", Monty, writes the very funny liner notes in which he says he was four years too late for the Pistols as they happened so confined himself to trying to write a punk novel ("but I didn't know enough swear words") and "screaming 'No future!' during the break when the duty teacher wasn't looking".
The album, he says, is "about as rowdy as I get" and is a "little piece of confectionary for all you ex-punks. You may not be able to pogo to it, but after all those hectic business lunches and golf open days would you really want to?"
For more oddities, one-offs or songs with an interesting backstory use the RSS feed for daily updates, and check the massive back-catalogue at From the Vaults.