Graham Reid | | <1 min read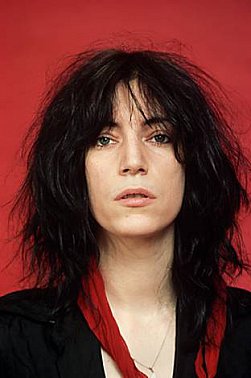 Although the Byrds' 1967 original of this much covered rock classic has a significant sarcasm to it, the lyrical bite was ameliorated by the Byrds' close harmony and airy delivery, and the patched-in screams which added a sense of excitement.
By this time the Byrds had tuned in and turned on, and they were a little older than the stars coming up through the pages of Seventeen magazine so had some cynicism about pop and rock'n'roll stardom.
Patti Smith's version was on her album Wave -- and is now included on her Outside Society 18 song compilation, her first such collection of hits and favourites -- and has a more obviously bitter sneer.
In the liner notes she says it was recorded at Woodstock during a snow storm.
"The improvisation accesses the empowerment rock and roll affords the artists as well as the toll it can exact. It relates specifically to the violent attack by an emotionally torn Sid Vicious on my brother Todd with a broken bottle in a New York nightclub.
"Both of them are now deceased, but they are embedded, like strange brothers, within our performance."
For more on-offs or songs with an interesting back-story see From the Vaults.