Graham Reid | | <1 min read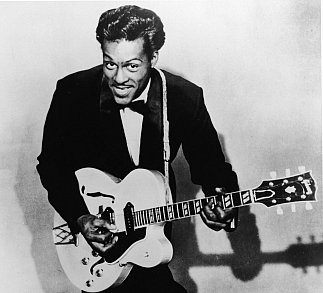 Long before Paul McCartney wrote his slightly twee ballad Michelle for the album Rubber Soul, Nat King Cole and Chuck Berry were also addressing the problems across langauge barriers.
But while McCartney lamented his inability with French and could say little more than his schoolboy "Michelle, ma belle, sont des mots qui vont tres bien ensemble" to his intended lover, Chuck used his inability (or alleged inability) for rather more cunning purposes.
In this Latin-flavoured minor work he uses fumbling Spanish to pretend he doesn't understand the Mexican prostitute.
Yep, that would be Chuck.
He'd haggle about the price of anything, you suspect.
For more on-offs or songs with an interesting back-story see From the Vaults