Graham Reid | | <1 min read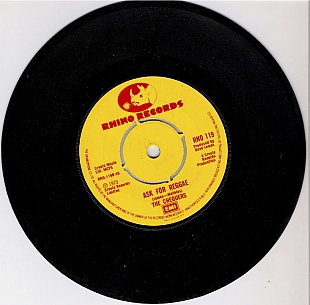 The Chequers were a fairly minor league reggae outfit who quite quickly moved away from the template and into what some have called on-line "dodgy disco" (which is a little unfair, it was more Philly soul) and then they evolved into a soul-funk band.
But certainly their star never rose very high although their version of Rudy's In Love (with Philly soul-strings) showed how smooth they could be.
On the flipside however was this track which you suspect owes much more to producer Dave James than the band themselves.
A nice minor groove elevated by the bass playing and whoever the organist was.
A reminder of how reggae used to be when it came on 45s . . . with surface noise.
For more oddities, one-offs or songs with an interesting backstory use the RSS feed for daily updates, and check the massive back-catalogue at From the Vaults.