Graham Reid | | <1 min read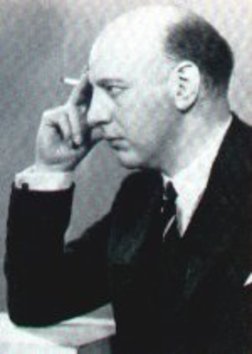 With his fruity, aristocratic tone, the London music hall comedian and actor Ronald Frankau (1894-1951) had the perfect voice for innuendo. And his choice of material included Everyone's Got Sex Appeal for Someone which, along with many of his songs and skits, was banned on British radio during the Thirties and Forties.
Ironically then, he was actually best known as a broadcaster . . . but was often unable to keep his comments free of subtle (and sometimes not so subtle) suggestions.
He also had small parts in movies (Hitchcock's Skin Game of '31 among them) but was really a music hall showman at heart and his comedy duo with Liverpudlian Tommy Handley was exceptionally successful.
In this piece -- from a long gone era -- he keeps the lasciviousness at bay just enough, but we are in no doubt what he means.
For more oddities, one-offs or songs with an interesting backstory use the RSS feed for daily updates, and check the massive back-catalogue at From the Vaults.