Graham Reid | | 1 min read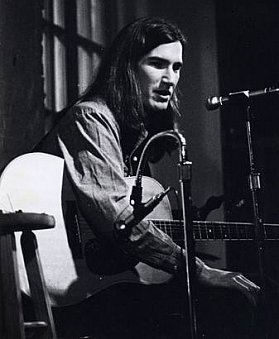 Few of Townes van Zandt's dedicated followers would know that he once played Carnegie Hall in New York, an unlikely venue for a man who later had a reputation as a difficult, morose and poetically gifted singer-songwriter with multiple dependencies.
But at 25 in late '69 he was on a bill at Carnegie Hall with a rock band called Mandrake Memorial and comedian Dick Gregory.
Van Zandt had a couple of albums out at the time but was still under the shadow of Bob Dylan to some extent. He opened with a Dylanesque talking blues about the KKK although his nervousness was evident when he said he was originally going to do a talking blues about Thunderbird wine but changed it to the KKK because . . . "I figure there are more bigots here than winos".
There is an awkward pause and it goes down like a lead wonton with the audience, then he says "Nah, I was just kidding. Some of my best friends are . . ."
He did however unveil this particularly lovely and deep song which appeared on a later album -- and, like Dylan, he could command an audience and, just one man and a guitar, silence them with his lyrics and intensity.
This is taken from the album A Gentle Evening with Townes van Zandt, a recording of the concert which didn't appear until 2002. And there is more about Townes Van Zandt here.
For more oddities, one-offs or songs with an interesting backstory use the RSS feed for daily updates, and check the massive back-catalogue at From the Vaults.