Graham Reid | | 1 min read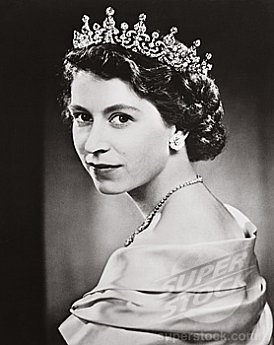 Right now Britain is gearing up for the 60th anniversary of the reign of Queen Elizabeth II which will be celebrated on June 2 with appearances by the great Sirs of her time . . . no. not Churchill et al but McCartney and Elton.
Getting in with the mood early was Ringo -- who signs off here with "Well, there goes the knighthood" -- and this track from his 2002 album Ringo Rama, another small seller in his ever-expanding catalogue of small sellers.
The album was notable for the rather lovely tribute to the late George Harrison on Never Without You which featured a solo by Eric Clapton and namechecked a number of Harrison songs. It celebrated the crazy days and reckless nights, limousines and bright spotlights when they were young and it was fun, and they couldn't lose and overnight they were headline news. "We were brothers through it all."
But this nod to her majesty -- which took Ringo and four others to write -- seems to fall rather short on poetry, humour, irony, sentiment or whatever the intentions were.
But in the wake of the Diana debacle, the divorces etc he does offer this stanza:
"Six hundred servants
use her detergent
scrubbing the palace floor
and all of your sins are
as big as the Windsors . . . so let's point our fingers no more."
Fair enough perhaps.
But he shouldn't yet count out that knighthood. After all Macca flipped out the cheeky Her Majesty at the end of Abbey Road and it didn't seem to hurt his chances.
And it's possible she might have heard Abbey Road.
But Ringo Rama? Who did?
For more oddities, one-offs or songs with an interesting backstory use the RSS feed for daily updates, and check the massive back-catalogue at From the Vaults.