Graham Reid | | 1 min read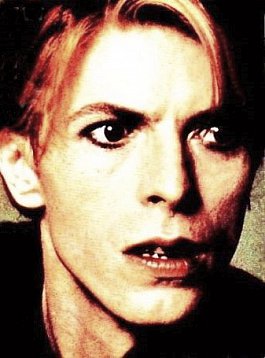 Bruce Springsteen's song It's Hard to be a Saint in the City holds a very important place in his history. It was one of the songs he played at an audition for John Hammond at CBS which got him his recording contract, and before that it was the song that Mike Appel was so impressed by that he quit the day job to become Springsteen's manager.
Springsteen has always had an affection for it too: he released his demo version on the Tracks box set and live versions have appeared on various collections. It was also on his debut album Greetings From Asbury Park.
He was however, considerably less enthusiastic about this version by David Bowie, as Bowie himself concedes.
"Springsteen came down to hear what we were doing with his stuff," Bowie recalled for the double disc Springsteen tribute album One Step Up/Two Steps Down in '97 where this version appears.
"He was very shy. I remember sitting in the corridor with him, talking about his lifestyle which was a guitar on his back, all that kind of thing.
"Anyway he didn't like what we were doing, I remember that. At least he didn't express much enthusiasm.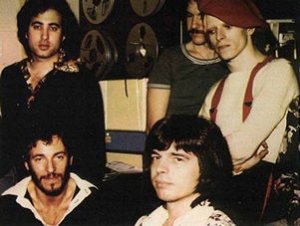 "I guess he must have thought it was all kind of odd. I was in another universe at the time. I've got this extraordinarily strange photo of us all -- I look like I'm made out of wax."
Well, he sort of was at the time.
This was the period of Bowie's plastic soul Young Americans . . . and Springsteen was the working class bar band guy from New Jersey.
Hard to imagine at that point what common ground they might have found.
A fly on the wall in that corridor might have an interesting story to tell.
Or maybe not, come to think of it.
For more oddities, one-offs or songs with an interesting backstory use the RSS feed for daily updates, and check the massive back-catalogue at From the Vaults.