Graham Reid | | <1 min read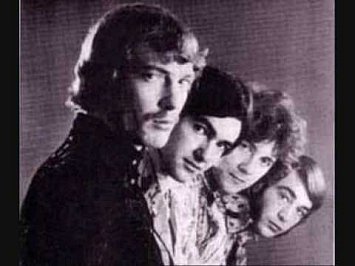 Without a doubt one of the least promising song titles ever (were they announcing this sucked?) and the band's name similarly tapped into the obvious Anglo-fashionability of the period when the Beatles' Sgt Peppers album and shops like Granny Takes a Trip were London's cultural reference points.
But, with lines like "fix me up with your sweet dose", the bent and careering guitar-feedback solo by Dan Smith, terrific drumming from John Dalton (like Ringo on a serious trip) and plummeting McCartney-like bass from Stuart McKay, this slim slice of British psychedelica from the summer of love is pretty cool in its own pop-economy way.
And as with so many bands of the era, Tintern Abbey were a one-single group -- and oddly enough this wasn't even the a-side (which was wittily punned Beeside to no avail -- other than maybe inviting you to flip it over to discover . . .)
No matter, it's one of those very British dreamy psych-pop pieces (written by singer/guitarist David McTavish) which deserves to be hauled from the vaults.
Oh, and they were never heard of again.
Got sucked into the cosmos.
For more oddities, one-offs or songs with an interesting backstory use the RSS feed for daily updates, and check the massive back-catalogue at From the Vaults.