Graham Reid | | <1 min read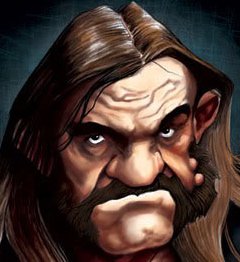 Everyone has to start somewhere, and most diehard Motorhead fans can tell you their mainman, the legendary Lemmy, was in the psychedelic spacerock outfit Hawkwind before he was kicked out for lifestyle, not musical, differences.
They were on acid, he was on speed.
But even before Hawkwind, Lemmy was in another band -- and it was an equally interesting one.
In the late Sixties, Sam Gopal's Dream was a band helmed by a young Malaysian-born musician Sam Gopal which forged a blend of Western and Asian sounds (very fashionable at the tme).
After that band broke up he went out as simply Sam Gopal but in this new line-up alongside guitarist Roger D'Elia was Ian Willis . . . later to become Lemmy.
Willis/Lemmy -- born Ian Kilmister, he'd taken the Willis surname from his new stepfather -- wrote and sang this blistering slice of speed psychedelia for them, and shared guitar duties too.
It's like a lightning bolt through the middle of the peace'n'love vibe of the era.
Of course Lemmy was in even earlier bands (the Rainmakers, the Motown Set, the Rockin' Vickers) but they can wait for another day.
Meantime, strap yourself in for an escalator than not only goes up high, but gets there fast.
For more oddities, one-offs or songs with an interesting backstory use the RSS feed for daily updates, and check the massive back-catalogue at From the Vaults.