Graham Reid | | 1 min read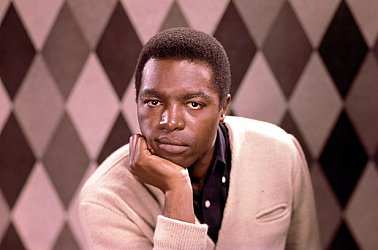 When Nick Lowe sang this oldie in concert at the Powerstation (see review here), it's a fair bet many in the audience either didn't recognise it, or hadn't heard it in over four decades.
Lowe's treatment -- slow, less dramatic -- made the lyrics act as a neat counterpoint to his own bitter I Trained Her to Love Me. But in McDaniel's hands this song he co-wrote with Burt Bacharach is a very different thing.
McDaniels (who'd previously had a chart hit with 100lbs of Clay) offers a mixture of anger and vengance in the lyrics ("you'd be down on your knees, you'd be calling to meee") with that gulp of regret and self-loathing at his own weakness ("but a tower of strength is something ... [gulp] ... I'll never be").
This was about the last time anyone heard of McDaniels who quit the States after the assassination of Martin Luther King and went to Europe to live and be a songwriter. It worked, he wrote I Feel LIke Making Love (sung by Roberta Flack) which won a Grammy in the mid Seventies, but when he returned to the States he kept a very low profile and died in July 2011, aged 76.
However in the final decade of his quiet life he was much sampled and his powerful, political Compared to What of '69 threw a spotlight on another side of McDaniels.
However Tower of Strength is a strange one with its drunken trombone and those great gulps.
Once heard .. [gulp] ... never forgotten?
For more oddities, one-offs or songs with an interesting backstory check the massive back-catalogue at From the Vaults.