Graham Reid | | <1 min read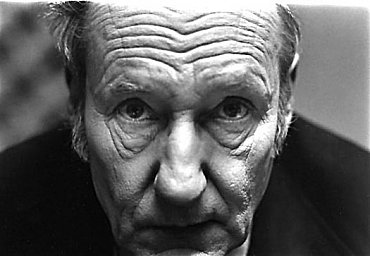 As guest writer Andrew Schmidt noted in his Other Voices Other Rooms piece on writer William Burroughs, his influence has been profound on many areas of the arts.
We might also note that he had an astute and cynical eye and ear for global politics, as in this reading from his collection Exterminator!
The idea of the hologram British royal family in a television serial/soap opera might have seemed faintly absurd and amusing at the time, but as events proved with The Crown mini-series and their absurdly damaged lives, that is pretty much how they have turned out.
And that lizard-like delivery which Burroughs had is always gripping.
The CIA, Nixon, global conflict by puppet masters . . .
Few could match Burroughs for the dark spirit he brought to such readings.
For more oddities, one-offs or songs with an interesting backstory check the massive back-catalogue at From the Vaults.