Graham Reid | | 1 min read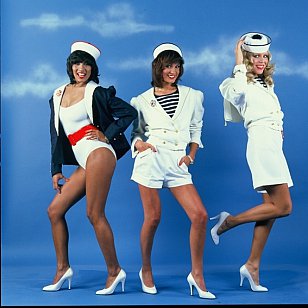 August 2012 marked a sad day in global pop. On August 12 the off-and-on group Luv played their final ever performance.
If that means little to you it is perhaps because you weren't tuned in to bland, efficiently produced Abba-style dance pop in the late Seventies and early Eighties when this trio were at their peak.
Perhaps more photogenic than musical, Luv were one of those pre-Spice Girl creations when a couple of Dutch producers and a canny manager decided to simply create a pop group of good looking girls. They picked a proven singer Jose Hoebee, the secretary from the office Patty Brard and a beauty competition contestant Marga Scheide.
They had lots of hits and even more photo shoots and were a peculiarly European phenomenon. They did reasonably well in Australasia but meant very little in the US or Britain.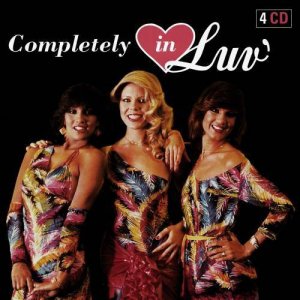 Over the years there were a few line-up changes, but that hardly mattered. The music remained generic and the various looks -- air hostesses, milkmaids going clubbing, cowgals, sailor suits -- just kept coming.
If the sound of Luv is appealing or you just are so overwhelmed to know they broke up two decades ago you could do worse than track down their four CD collection Completely in Luv (with lots of photos) which is guaranteed to raise your sugar levels dangerously high.
You're the Greatest Lover posted here was their big breakthrough.
It sounds like just about everything else they did.
.
For more oddities, one-offs or songs with an interesting backstory check the massive back-catalogue at From the Vaults.