Graham Reid | | <1 min read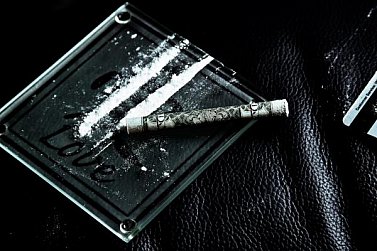 The curious thing about cocaine in popular culture is the vast majority of users (as with most drugs) had a great time, but when it comes to writing songs about it those who came out the other side are pretty down on it.
There's something honest about those who say, "Yeah I did this and it was terrific" -- but of course in the interests of minors we should naturally adopt the default position that "drugs are bad".
So, just for our amusement, let's do that . . . and post this particularly woozy gem from the dawn of the Thirties (see Eighties addicts, you didn't discover this particular pleasure/addiction) by a band which has been mentioned previously at Elsewhere here.
Love the line (no pun intended) in this song -- from 1930 remember -- "since cocaine went out of style".
And also that the singer says cocaine was the worst habit she ever had.
So, there were others?
Hmm, whisky, gin . . . and the needle.
Welcome to the dependency zone.
A splendid time is guaranteed for all.
For more one-offs, songs with an interesting backstory or oddities see From the Vaults.