Graham Reid | | <1 min read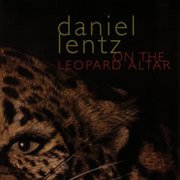 To be fair to Paul McCartney, he's always said he can't pick a hit single and never knows if he's written one until people line up to buy it.
Even so, when Mojo magazine asked him in '97 -- as part of their 100 Greatest Singles of All Time issue -- to name his favourite songs, and then one that should have been a contender he went for this odd item by the American contemporary classical composer Daniel Lentz as his shoulda been. McCartney called it "a crazy record".
He might have been referring to the album of the same name -- six pieces which involve the use of wineglasses, synths, orchestration and vocals which one writer likened to Debussy-meets-Schubert's lieder, and another said "a stunning record of clarified timbres and interlocking rhythms".
But let's assume he meant this.
Is this a song which should have been a hit single?
You be the judge . . . but five will get you 10 you won't hear it on pop radio.
For more oddities, one-offs or songs with an interesting backstory check the massive back-catalogue at From the Vaults.