Graham Reid | | 1 min read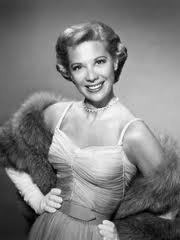 Here's a pub quiz question for you: What was so remarkable about the song The Gypsy in the year 1946?
And the answer isn't that it's sentimental pop.
That was an odd year in American popular music. The war had just ended and people went back to work, including the musicians who had been on strike until late '44.
But you'd have to also say there was no great spark of originality on the pop charts.
In that year Frankie Carle's Oh What It Seemed to Be soared up the charts and then Frank Sinatra had equal success with exactly the same song.
And the title song for the movie To Each His Own was a hit for three artists: Eddy Howard and His Orchestra, Freddy Martin and His Orchestra, and the Ink Spots. (A couple of others also charted with it in the top five.)
The Ink Spots were a dab hand at picking up other people's hits . . . which is where we answer the pub quiz question.
The year on the charts belonged to the The Gypsy written by Billy Reid. Dinah Shore took it to the top for eight weeks and then it was knocked off by the Ink Spots with their song which spent 13 weeks at the top.
And their song was?
You guessed it, it was their version of The Gypsy.
Same song, top of the charts for almost half the year.
Further down however was someone much more interesting just scoring hit after hit: Louis Jordan who charted with four songs in this year when the well seemed to have run dry.
But the great Jordan is another From the Vaults for another day . . .
For more oddities, one-offs or songs with an interesting backstory check the massive back-catalogue at From the Vaults.