Graham Reid | | 1 min read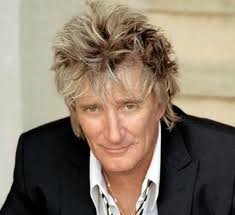 In his candid autobiography, Rod Stewart humorously dismisses or is highly critical of some of his albums.
In 2000 after a skirmish with cancer, he returned with the album Human, which included Charlie Parker Loves Me and this song with Helicopter Girl.
But as he writes, "[Human] sold poorly. Alarmingly poorly. It seemed to go down about as well as a verucca plaster in a swimming pool. It had the worst opening week for sales of any album I ever made."
He also notes that it was the first album he'd done which had no songs of his own on it and he was feeling like he had become a voice for hire. The album sounded like that.
But of course, he still had that voice -- despite the cancer -- and even in this mundane piece (which took four writers to pull together) he manages to inject some pathos and hurt into the lines "don't come around here, just because you can".
Helicopter Girl incidentally didn't get much out of the association either. She was Jackie Joyce from Scotland and the previous year had been shortlisted for the Mercury Prize on the back of her debut album How to Steal the World (which sold poorly before and after the award attention).
After that is was rather downhill: she stepped away from music for four years after her guest spot on Rod's album and when she returned with her Voodoo Chic album it also -- despite decent notices -- failed to ignite interest, nor did Metropoltan four years later.
Quite where she is now I don't know.
But Rod, of course, is back at the top again with the best-selling Autobiography, those American Songbook albums, the Christmas collection . . . and a new album promised. On which he writes his own material again.
As he says in that highly readable book about the forthcoming album "we'll see . . . mind you, I'll be absolutely gutted if the album is anything less than an international sensation".
You gotta love him.
For more one-offs, oddities or songs with an interesting backstory see From the Vaults.