Graham Reid | | <1 min read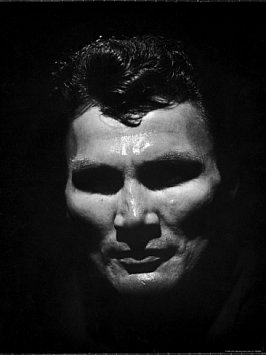 Actually no, this great Trinidad calypso singer isn't paying a tribute to the wonderful character actor Jack "pick up the gun" Palance (1919-2006).
Rather, he is making a very unflattering comparison between the actor's rather battered looks and the faces of aging prostitutes: "Without any doubt they could be my granny but they walk around at night with their face like jack Palance . . . move to France, I'm looking for youth not experience".
He tells these older ladies to retire and get out of the way of the younger and prettier girls.
At the time of this writing the Mighty Sparrow is still alive and, at 77, you do wonder if he would like to hear people prefer youth not experience in his game.
If "pick up the gun" confuses, check the full movie below. This is Palance as the callous killer in Shane and his "pick up the gun" scene in this movie is pure menace.
For more oddities, one-offs or songs with an interesting backstory use the RSS feed for daily updates, and check the massive back-catalogue at From the Vaults.