Graham Reid | | <1 min read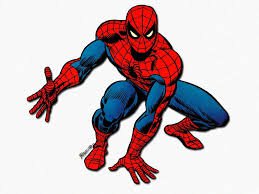 Further proof that the Ramones' sound could be applied to almost any kind of B-grade pop and rock (and sometimes genuine platinum sounds) and always coming up sounding like itself.
In '95, Ralph Sall of Bulletproof Recording had the idea of getting lots of alt.rockers to record songs which appeared on Saturday morning carttoons and kids programmes. And so you got an album Saturday Morning: Cartoons' Greatest Hits which had Liz Phair, Butthole Surfers, Helmet, Violent Femmes, Tripping Daisy and others covering songs from the Banana Splits, Scooby-Doo, Gigantor, the Flintstones and so on.
Given their cartoon fixation (and look), the Ramones took to Spiderman with enthusiasm and in the liner notes Joey recalled as a kid jumping out of bed on a Saturday and slouching down in a lounge chair ("you're gonna screw up your posture" his mother screamed. "I should have listened", he admitted) to watch cartoons like the Beatles, Jetsons and so on.
Cartoon is as cartoon does.
For more oddities, one-offs or songs with an interesting backstory use the RSS feed for daily updates, and check the massive back-catalogue at From the Vaults.