Graham Reid | | 1 min read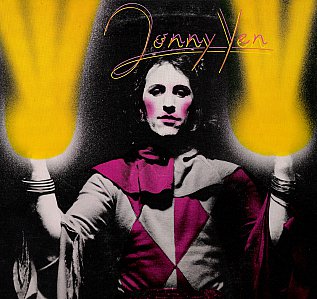 Do ya ken Jonny Yen?
The other day at a long lunch the discussion was of obscure New Zealand artists and my friend -- who knows the dark corners and strange recesses of New Zealand pop and rock -- was telling me about some remarkable bands of the prog-rock era, most of whom I had never heard of.
However we both knew of Aellian Blade from '79 who were signed to WEA. I recalled that they financed their own album ($5000, a lot of money back then) to record their self-titled -- and sole -- release . . . and a yellowed newspaper clipping I have shoved inside the cover says they sold a farm in the process. They also hired the Auckland Town Hall in May '79 to mount their own show.
I didn't go but heard they had an impressive light show but less impressive crowd figures.
They are reasonably well documented -- they were Rob Chamberlain, Geoff Swier, Neil Stewart, Barry Herredy and Gavin Paton -- but there was more to the story.
The "mystery singer" at their show was Jonny Yen.
He released a five song EP Stage Struck on WEA at the same time (Aellian Blade members were on it) and . . .
Of him I know nothing.
The press release I kept inside the EP speaks of this "fresh and exciting music [which] must surely mark the beginning of a special period in Jonny Yen's career, an immediate broadening of public awareness for this unique performer".
It tells me he had spent 13 years in rock music in Australia and New Zealand and won Harlequin Studio's "best new recording artist of '79" award. The EP was recorded in Auckland's Mandrill.
It's a post-prog type affair (sort of Space Waltz without the glam, drama and guitars) . . . but of course came out when the fires of punk were burning brightly.
Here are the first two songs from his EP.
So, anyone out there care to enlighten us further about the "mystery singer" Jonny Yen?
And once we've cleared that up we can get all get some sleep again.