Graham Reid | | 1 min read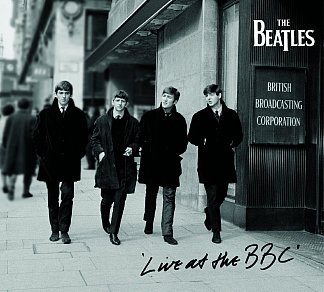 In a week the second installment of Beatles' sessions for the BBC will be released. And we might say belatedly because the first double CD came out in 1994.
The Beatles made 275 recordings of 88 different songs for the BBC between 1962 and '65, an astonishing output and which reminds you again -- after those thousands of hours in Hamburg and the Cavern-- just how hard-working they were, and how many songs they knew before they started getting serious about writing anything themselves.
At the time of the first BBC album issue Ringo said,"You tend to forget that we were a working band. It's that mono sound. There were usually no overdubs. We were in at the count-in and that was it. I get excited listening to them."
The first of the BBC discs had nothing from '62 when drummer Pete Best was in the band because the tapes had been lost, and the album had a number of songs which had been recorded off the radio by fans and the tapes were cleaned up.
It wil be interesting to hear what is spread acoss the forthcoming double volume.
We are told of the 63 tracks (no overlaps with Vol 1) there will be 37 previously unreleased performances and 10 songs they never recorded for Parlophone/EMI. And 30 of the songs are performances of their hits or album tracks. As before, there is some studio banter and joking around between some of the songs.
Looks like nothing retrieved from '62 however.
The earliest song on the first collection was their version of the Little Eva hit Keep Your Hands Off My Baby recorded in January '63.
On that first collection of the covers they did, Chuck Berry came out on top (nine BBC covers) followed by Carl Perkins (six) then Elvis and Little Richard (four each).
All the Little Richard songs were sung by McCartney and this, recorded in Manchester, had been a minor hit for Richard in '58, a clear influence on some of McCartney's later originals, notably I'm Down.
For more one-offs, oddities and songs with an interesting backstory, use the RSS feed to get your daily update From the Vaults.