Graham Reid | | <1 min read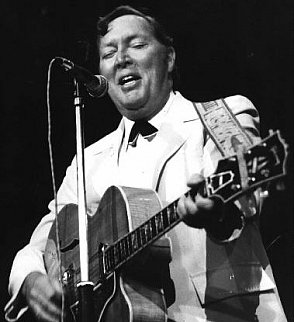 Talking to Memphis writer Robert Gordon recently about his forthcoming -- and excellent -- book on the famous Stax recording studio in his hometown, I was reminded of just how often hit songs were on the flipside of singles. Green Onions for Booker T and the MGs on Stax among them.
Back in the days when disc jockeys had control over their own playlists they would frequently flip a record over to hear what was on the other side. (Today radio programmers are given playlists by some Central Committee and daren't deviate.)
Then when talking with Bill Haley Jnr about his father and the biography he is writing -- intended publication date next year, the 60th aniversary of Rock Around the Clock -- he reminded me that Haley's seminal hit had also been a flipside.
The original single had Thirteen Women (And Only One Man in Town) on the A side and it wasn't until someone flipped it over that Rock Around the Clock was discovered.
It wasn't a hit immediately but when it appeared in the film Blackboard Jungle that party song became instantly associated with juvenile delinquency and the rock'n'roll era.
But initially it had been buried behind Thirteen Women, the song posted here.
For more oddities, one-offs or songs with an interesting backstory use the RSS feed for daily updates, and check the massive back-catalogue at From the Vaults.