Graham Reid | | <1 min read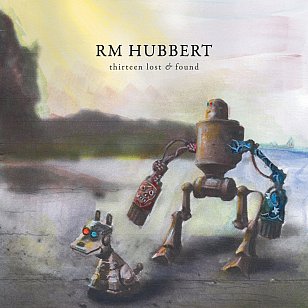 Okay, here's what you need to do.
Just play the posted track, shut your eyes and try to pick where you think this piece might have come from.
Don't read on.
If you've done that and stabbed in the dark a bit then let's flip all the cards slowly and tell you this is from the album Thirteen Lost & Found which was produced by Franz Ferdinand's Alex Kapranos.
And the album is the second outing by Hubbert who hails from . . .
Scotland.
And that might have been your very last guess.
The album won Hubbert the prestigious SAY Award (about $40,000) and includes contributions by people playing banjo, piano, violin and, as you heard, gu zheng.
Fascinating stuff. You can find out more about him and get the album from here.
Now play it again and think, "Scotland?"
.
For more oddities, one-offs or songs with an interesting backstory check the massive back-catalogue at From the Vaults.